Drying cabinet в Любляне
7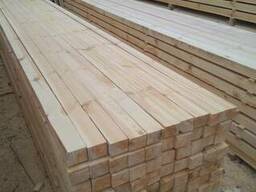 105
-
110
€
/м.куб. оптом
FCA
Solexdrev, ИП,

BY
Любляна, SI
We are a producer of timber. Sell export lumber (pine, spruce) of natural humidity and chamber drying (KD). We will be glad to cooperate in.
6 000
€
/шт EXW
5 700
-
5 800
€
/шт оптом
Термообработка, ООО,

UA
Любляна, SI
Inside, the drying cabinet is made of food sheet aluminum, insulated with foam plastic and sealed with silicone sealant. Exterior of the cabinet case is covered with sheets of galvanized steel. Trays
Biomass Market Services, OÜ,

EE
Любляна, SI
We sell bard dry after-alcohol and fodder yeast (in granules and sawdust). Packing of big-bags or bags of 25-30 kg. Import from Russia and Ukraina. (viber, whatsapp) e-mail:
Our company offers for sale the coconut chips of two fractions "Fine" and "Medium". These coconut chips are dried and grinded pulp (copra) of coconut palm. It contains high-fats, vitamins and
Казахстанская Промышленная..., ТОО,

KZ
Любляна, SI
Xanthan gum is one of the most effective, most widely used and most versatile polysaccharide across the world today. It is mainly composed of D-glucose, D-mannose, D-glucuronic acid and acetyl. Under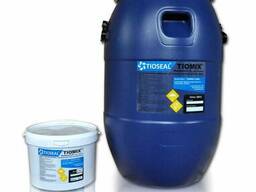 Tioseal, LS,

TR
Любляна, SI
We send you the technical data of products to review our products. If you are interested in these products, we will be happy to send you any additional information. Two-component sealants produced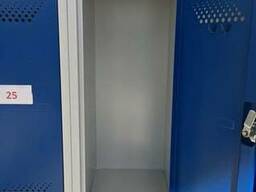 Stoychev i sinove Ltd, ООД,

BG
Любляна, SI
I sell a metal wardrobe with six compartments, each of which is locked on its own. They can be used in store, work, fitness, office and much more. The cabinets are brand new with keys.
Казахстанская Промышленная..., ТОО,

KZ
Любляна, SI
Sell timber from the producer wholesale. We offer for sale coniferous and deciduous timber. We carry out drying of timber to transport humidity. Sales to the domestic market and for export.
В радиусе 90 км от Любляны
Рочдейл Транзит ЛП, ООО,

UA

,

83 км
Копер, SI
We offer sawn timber from our production in the Rivne region of Ukraine. Sawn timber is sawed to the dimensions of the customer. We have our own drying for 600 cubic meters.
Новые объявления
Производим и монтируем промышленные теплицы, Любляна.
Запчасти для электровозов и тяговых агрегатов, Любляна.
Цветной прокат, Любляна.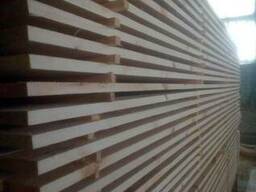 Пиломатериалы (сосна, ель), Любляна.
120 € /м.куб.
×
×
"Drying cabinet" в регионах
×
×